Born in Hungary, Zoltan Szabo emigrated as a boy leaving Communism before the Hungarian Transformation. Emigrating to The United States And Canada, he lived as well as worked in Canada for 30 years. In the 70s, he moved to Arizona and in the late 80s transferred to North Carolina.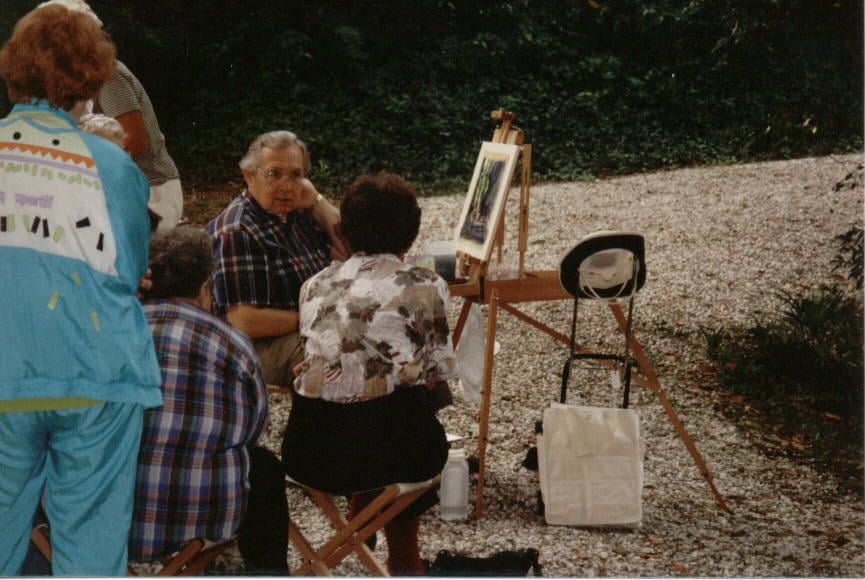 While never forgetting his origins as well as friends in Hungary, Zoltan kept a prize wall with pictures of himself with former Canadian Head of state Pierre Truedeau and also previous United States Vice Head of state Albert Gore. In the collection was also his certificate of American citizenship which he received in 1995.
As a watercolor painting artist, Zoltan was the author of countless books concerning painting in watercolor:
Creative Watercolor Techniques
Painting Nature's Hidden Treasures
Zoltan Szabo, Artist at Work
Painting Little Landscapes
Watercolor Techniques–a workbook
Trees, Mountain, and Rocks
Zoltan instructed workshops across North America from Florida to Alaska as well as from California to Nova Scotia. Travel workshops consisted of Hungary, Norway, Russia, Belgium, Italy, Scotland, Japan as well as Saudi Arabia.
Zoltan continued to research video clips and publications of other artists up until his last days and also continued to show as his students visited. His last request was that his books and videos continue to be available to his close friends.
Willa McNeill, Zoltan's very long time close friend as well as partner, presently works to recognize that demand and to preserve Zoltan's legacy